It's the question in Payton Gendron's federal case that has everyone wondering:
Will the US attorney general seek the death penalty for the Buffalo mass shooter who killed 10 people and wounded three others at a Tops grocery store on May 14, 2022?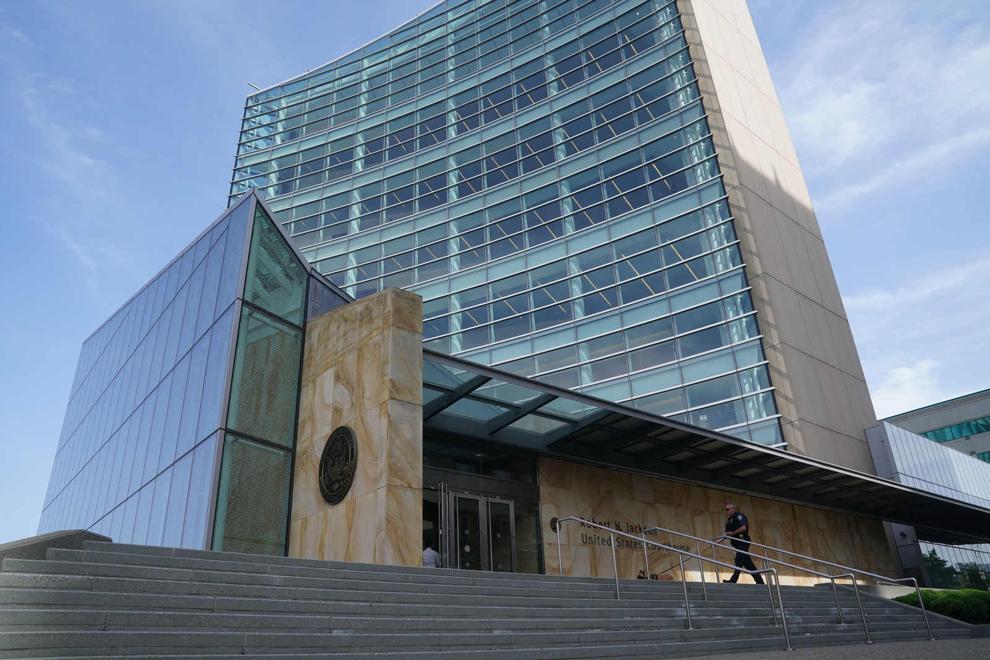 Deliberations on whether to seek the death penalty in the case of the Buffalo mass shooter are being held at the highest levels of the Justice Department, both locally and in Washington.
But, according to the judge handling pretrial matters in the case, it's not a question that should keep everyone waiting.
So US Magistrate Judge H. Kenneth Schroeder Jr. last month pressed forward by setting deadlines for pretrial motions and responses by prosecutors and Gendron's federal public defenders – over the defense team's objections.
Now the defense lawyers have appealed to Schroeder's scheduling order and have asked a US District Court judge to take over the pretrial matters, essentially replacing Schroeder.
The defense lawyers say Schroeder was arrested calling for the defense to file pretrial motions in less than 90 days, calling it a violation of Gendron's right to a fair trial and to effective assistance of counsel.
Instead, the defense lawyers want their motions, if any, to wait until US Attorney General Merrick Garland decides how to proceed. Garland called the Tops mass shooting "a death penalty-eligible crime" during a Buffalo visit last year. But he has yet to reveal his plans for the Gendron prosecution.
"It is neither unique nor unreasonable to request that the filing of pretrial motions in a potentially capital case await the determination of whether it is, indeed, a capital case," says a court filing from Assistant Federal Public Defender Sonya A. Zoghlin, Supervisory Assistant Federal Public Defender Anne M. Burger and Senior Litigator MaryBeth Covert.
If the attorney general seeks the death penalty, Gendron's lawyers will have to present "mitigating" factors – the reasons to show him mercy – as they argue for life imprisonment instead.
If the attorney general didn't seek capital punishment, Gendron would plead guilty to the federal charges, without any evidentiary motions at all before his federal sentence to life in prison.
Without knowing what Garland would decide, Gendron's lawyers said they would not know what evidence they would seek to suppress or what to ask for in other motions.
Gendron has already been sentenced in a state court to life in prison after pleading guilty to 10 counts of first-degree murder and three counts of second-degree attempted murder, amid other charges. So the question of Gendron's guilt on 27 federal charges – including 10 counts of committing hate crimes that resulted in death – has already been decided.
But while the facts of what happened on May 14 may be clear, that's not true of the mitigating factors that could affect whether Gendron was put to death or not, the defense lawyers say.
The defense lawyers are required to discover all reasonably available mitigating evidence, and if the death penalty is sought, their "constitutional duty to conduct a thorough mitigation investigation should not be curtailed simply to meet scheduling goals," they said in their court filing.
For their part, prosecutors agreed with Schroeder's case schedule, even pushing for a more comprehensive one beyond the standard schedule typically issued in non-complex, non-capital-eligible cases.
"As of July 14, 2023, it will have been 426 days since the mass shooting at Tops, 393 days since the government provided voluminous discovery at the complaint stage, and 296 days since the government disclosed copies of the majority of its case files to the defense," prosecutors said in their court filing last week.
The prosecutors and defense lawyers have appeared before Schroeder several times, with the judge previously agreeing to defense requests for additional months to review the evidence.
"Judge Schroeder's decision to set a scheduling order was not only within his authority, but also reasonable given the long procedural history that preceded his decision to do so," according to the filing from Assistant US Attorneys Joseph M. Tripi and Brett A. Harvey, along with Laura Gilson, trial attorney for the Civil Rights Division of the US Department of Justice.
The shooter's public defenders made the request, which the civil lawyers have said would help in the families' lawsuits against gun and body armor manufacturers as well as social media companies.
The prosecutors, in their response to the defense team's appeal, did not oppose modifying the existing motions schedule and deferred to US District Judge Lawrence Vilardo on whether Vilardo should revoke his order assigning pretrial matters to Schroeder.
Judge: 'We can start now'
At a tense court proceeding last month, Schroeder disagreed with the defense lawyers' assertions they needed to wait for the death penalty decision before filing motions.
"If I adopt your position … it could be another five years before we know what's going to happen," Schroeder said.
And he also admonished the US Justice Department for how long it is taking to decide whether to seek capital punishment.
"You have a heinous crime, admitted to by a defendant involving hate, racism and all of the other terrible attributes," the judge said at the hearing. "Why it should take over a year is beyond me."
Schroeder, named a magistrate judge in 2000, previously served as an assistant US attorney in Washington, DC, and he was also the US attorney for Western New York from 1969 to 1972.
"I hate to keep harping on my experience, but I do so because I want the public to understand that I do have a good working knowledge of this whole process," he said at the hearing.
Schroeder said he cannot set a deadline for Garland to decide on the death penalty. But he can set pretrial deadlines for the lawyers to make and respond to motions over evidence.
"If the defendant is going to attack the search warrants and what was seized, that has nothing to do with mitigation," the judge said at the hearing.
"You want to put together a full-fledged profile on this defendant's life, the impact of other factors that could have played a role in his development, so that you can present a picture of why this defendant should not be put to death, if there's to be a death penalty case," Schroeder said.
"I realize that it takes a lot of work," he said. "But on the legal issues of whether the warrants were valid or not, or whether there should be suppression of evidence for other reasons, we can start to address those now, while you are still doing whatever you are going to do on mitigation."
Defense: Decision affects everything
The evidence has turned over to the defense so far – social media accounts, video recordings, texts, writings – are voluminous, Zoghlin said at the hearing.
"No one could have by this point gone through that much evidence," she said.
If forced to make motions, she said, "we wouldn't know what evidence we are moving to suppress."
"We do know what the evidence is," she said at the hearing. "We don't know what evidence the government would want to use until we know whether they are seeking the death penalty and on what basis."
She disagrees with the notion that the legal aspects of the case – seeking to suppress evidence, for example – can be separated from the mitigation.
"If this is a capital case, those things are of one piece," he said.
Prosecutor: 'Dual tracks'
Filing and responding to motions in the Buffalo federal courthouse, with Justice Department officials deliberating the death penalty question in Washington, "can be happening on dual tracks," Tripi, an assistant US attorney, said at last month's hearing.
While the prosecution team supported Schroeder's scheduling order, it did not oppose Vilardo taking over the pretrial matters in his place.
The government anticipates every decision the magistrate judge renders will be appealed, leading to more motions and oral arguments.
"This process would not only sap the goals of judicial economy and efficiency, but also increase the media coverage of the case and the number of court appearances that the victims and victims' family members, understandably, feel a need to stay informed of and attend to," the prosecutors said in their filing last week.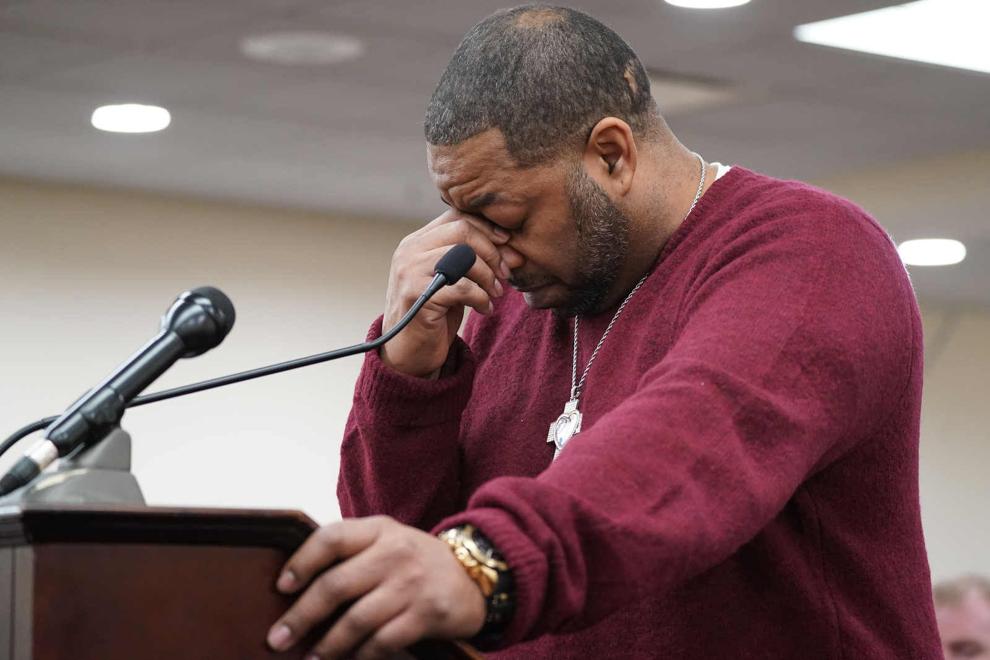 Families of victims and survivors of the mass shooting at Tops on Jefferson Avenue tell the court about their loved ones, and how the hate crime May 14 affected their lives.
Tripi's remarks at last month's hearing are the last from a federal prosecutor about the status of Garland's decision.
"It is at the high levels of the department, both locally as well as the main Department of Justice, with the Civil Rights Division, and that's all I can really say about that," Tripi said.
"I can tell you we're pushing this as hard as we can, from where we sit," he told the judge. "We will continue to do so. We are not the ultimate decision-makers.
"I can understand the court's frustration and the public, if there is public frustration," he said.
Meanwhile, the victims' families wait for a decision, as Gendron does, the judge said.
"All I know is that this horrible event occurred more than a year ago," Schroeder said. "These poor families have been carrying that burden – not knowing what the end result will be. The defendant has been incarcerated, awaiting a decision as to whether he is going to face a death penalty. The public awaits a decision."